"Accomplishing great things from where you are"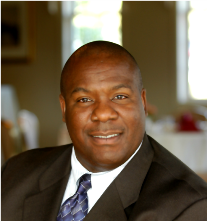 "I see myself as an advocate for my clients and for their families. Financial planning decisions, long-term care considerations, and life insurance needs can be uncomfortable topics for discussion, but my duty is to help clients face these important decisions.
I believe that the best person to decide what your wants and needs will be in the future is perhaps the person you are today. I help clients picture their lives and their families' lives in the future and I help them plan for the person they have not yet become, in a life that may not yet exist. When I learn that my advice has helped a client purchase a home, provide care for a loved one, open and maintain a successful business, or send a child to college, I accept that as a very personal accomplishment."
Larry T. Jenkins, CLU
Financial Planner, Jenkins & Associates Financial Planning Services
Check the background of this firm on FINRA's BrokerCheck